ShipIt is 1Export's logistics solution for businesses and individuals that want to send their products at accessible prices. Here are our estimate rates and customer process:
How ShipIt Works: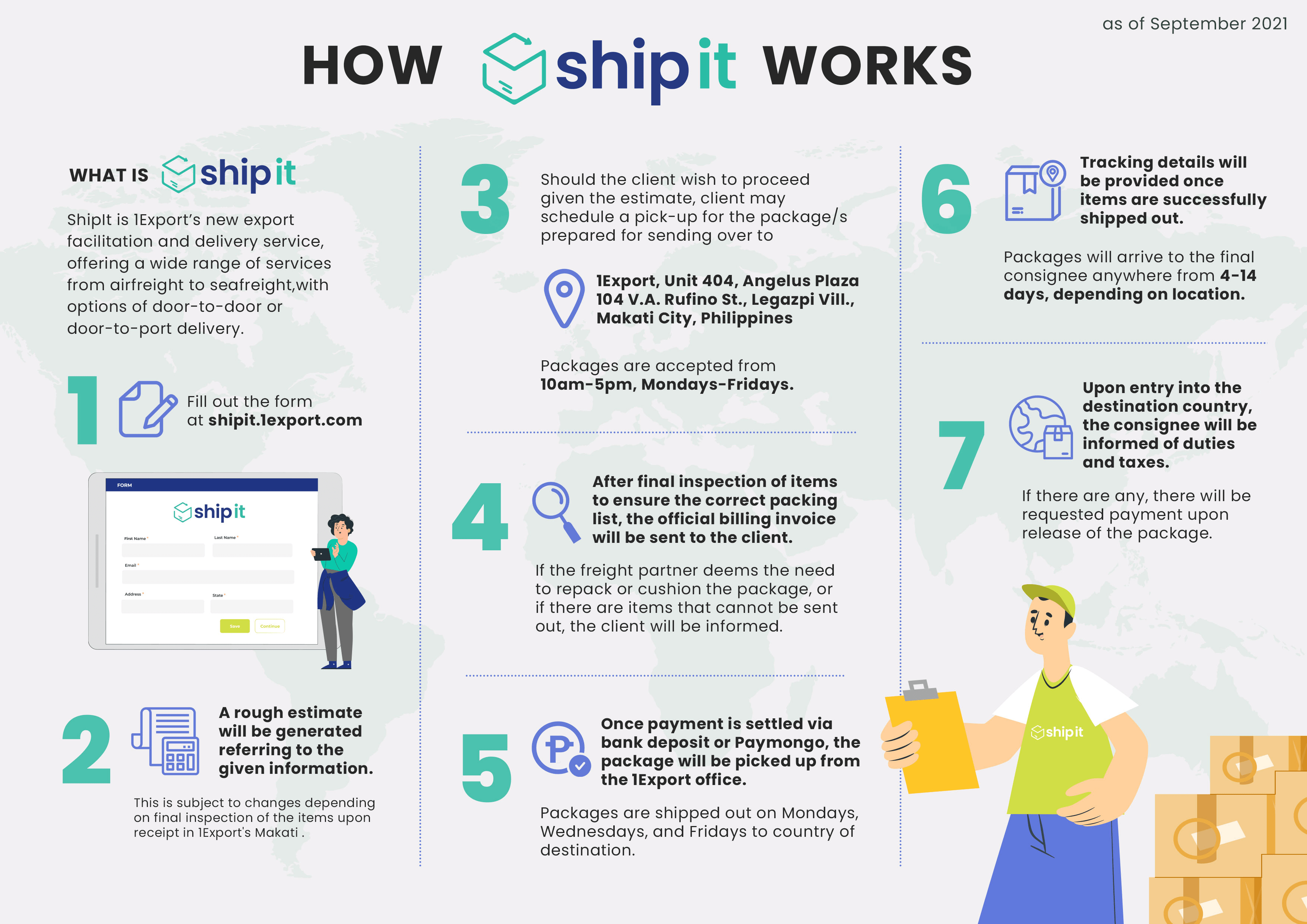 We offer outbound shipments from the PH via air and sea. If wish to request a quotation, please fill out
our request form
and we'll get to your concern as soon as possible. Thank You!